Known for its beautiful landscapes, luxury ski resorts and lush forests, Colorado has something for everyone! Colorado is home to roughly 5.76 million people and one of the fastest-growing places in the United States, according to Smart Asset. Rent comparison in Colorado is higher than the national average. However, the costs of living are less in other areas such as gas prices, utilities, and healthcare. Plus, the ski resorts and lush hiking trails are worth the higher price tag!
How Does Colorado Compare
Colorado ranks #43 in the best states for affordability. This means that 42 of the 50 states are overall cheaper than Colorado. Part of the reason Colorado is ranked as more expensive than most states is due to a few parts of the state are ski and winter resorts that are generally more luxurious such as Aspen and Vail. These places are popular places for celebrities and more high-end lifestyles. Colorado does have big cities with more expensive rent prices than other states. However, there are many places that are affordable in Colorado.
The median rent for a 1 bedroom apartment in the state has increased by 22.4% since 2014. This is twice the increase for the nation. Denver's rents now sit 12.6% above the national average according to CNN. The once affordable state has seen an influx of people wanting to live there since the recession in 2007-2009. According to Best Places, for a 1 bedroom studio apartment, the United States averages $821/month, whereas Colorado averages $902/month. This difference could be due to a lot of factors but is also consistent with two and three-bedroom apartments across the state.
Federal Heights
With every state, some areas of it are more affordable than others. Some of the cities that are more affordable are Federal Heights, Lamar, Brush, and Fort Morgan, according to ONQ Financial. These cities are heavily populated with families involved in military service. The average rent comparison in Colorado for Federal Heights is roughly $1,400-$1, 500, according to Rent Jungle. The nice thing about living in Federal Heights is it is a suburb of Denver. According to Google Maps, it would only take you 17 minutes to drive into downtown Denver from Federal Heights. Some of the other cities that are listed as very affordable have a rich history such as Fort Morgan. This city has routes with the Pawnee Indians and old Overland Trail. If you have a tighter budget for housing, consider choosing Federal Heights or one of these beautiful, historic, and affordable cities.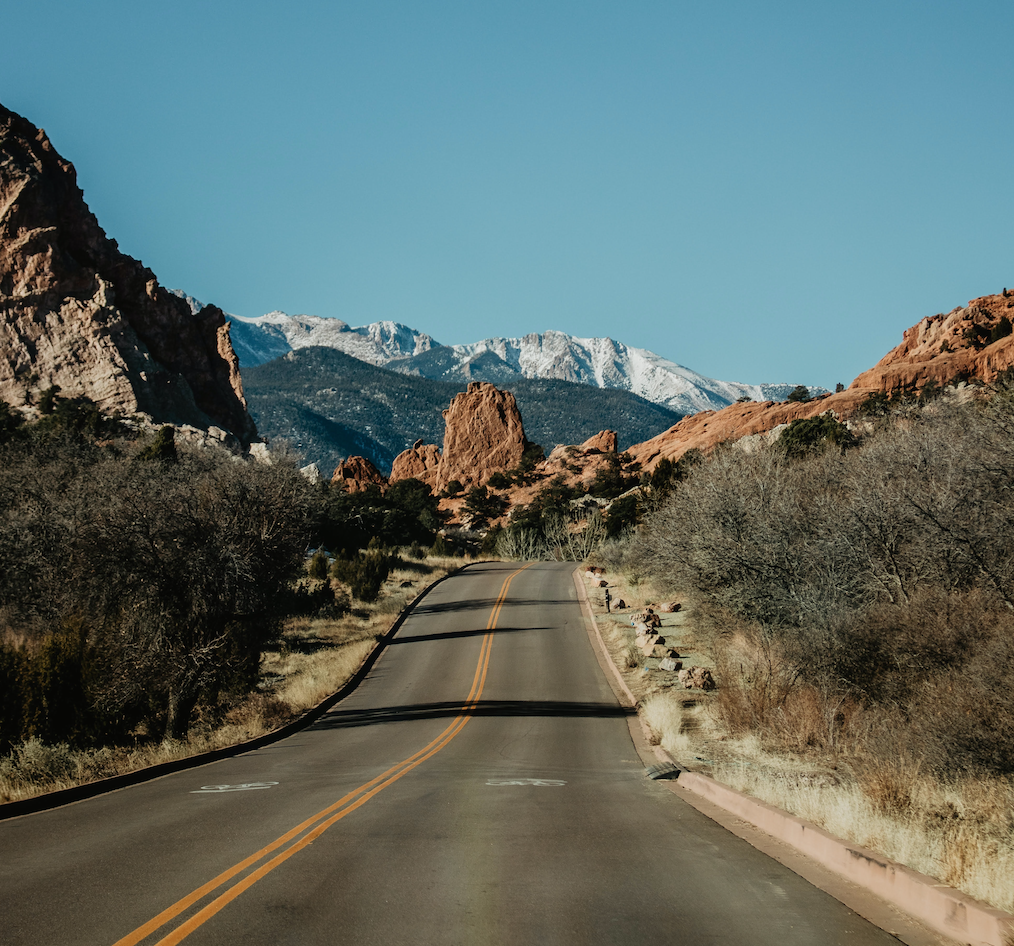 Denver, CO
Colorado is actually known for having "ghost towns" which ultimately become deserted. Denver was destined to become like these towns but fortunately, it just kept growing and growing. Now it is the capital of Colorado and actually the biggest city in Colorado. Colorado's capital is home to diverse types of cuisine, historic buildings, and a busy downtown city center, but what about the price to live there? The average rent price in Denver is slightly higher than the average U.S. rental. The average rent price for Colorado for a 1 bedroom apartment in downtown Denver is approximately $1,673.
Rent prices change depending on how close to downtown you are, with closer to downtown being more expensive. This is how most bigger cities are in every state. For most Americans, this is too much to pay for rent and would require making a salary of around $61,000. However, there are little pockets in Denver that have lower rent and housing prices altogether such as Windsor and Elyria-Swansea.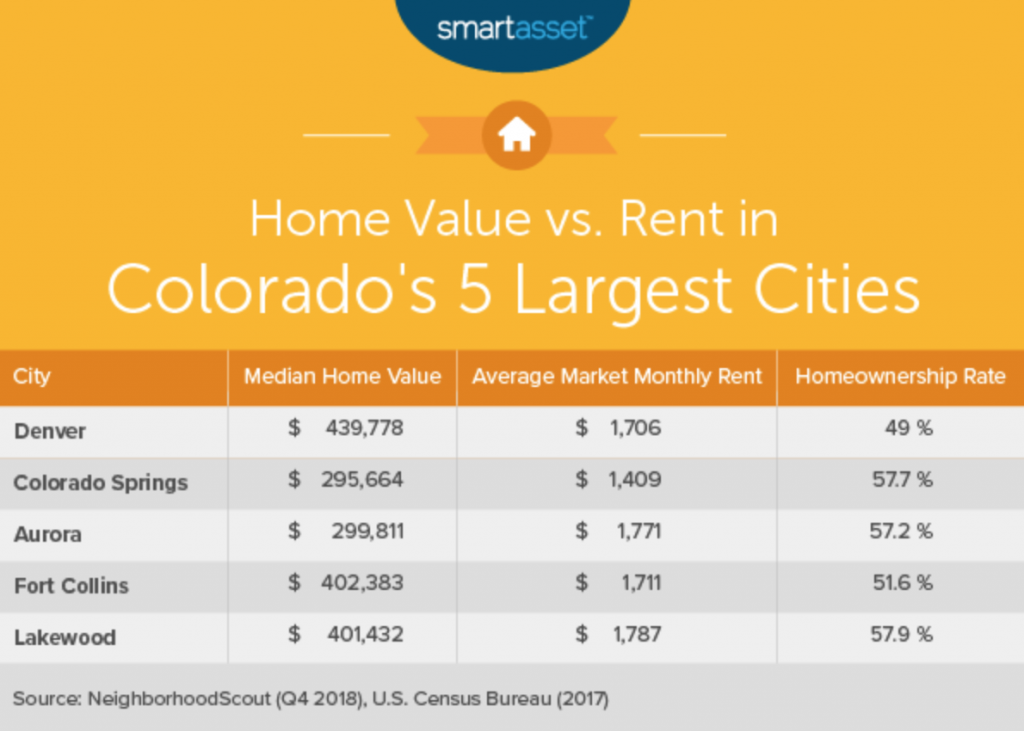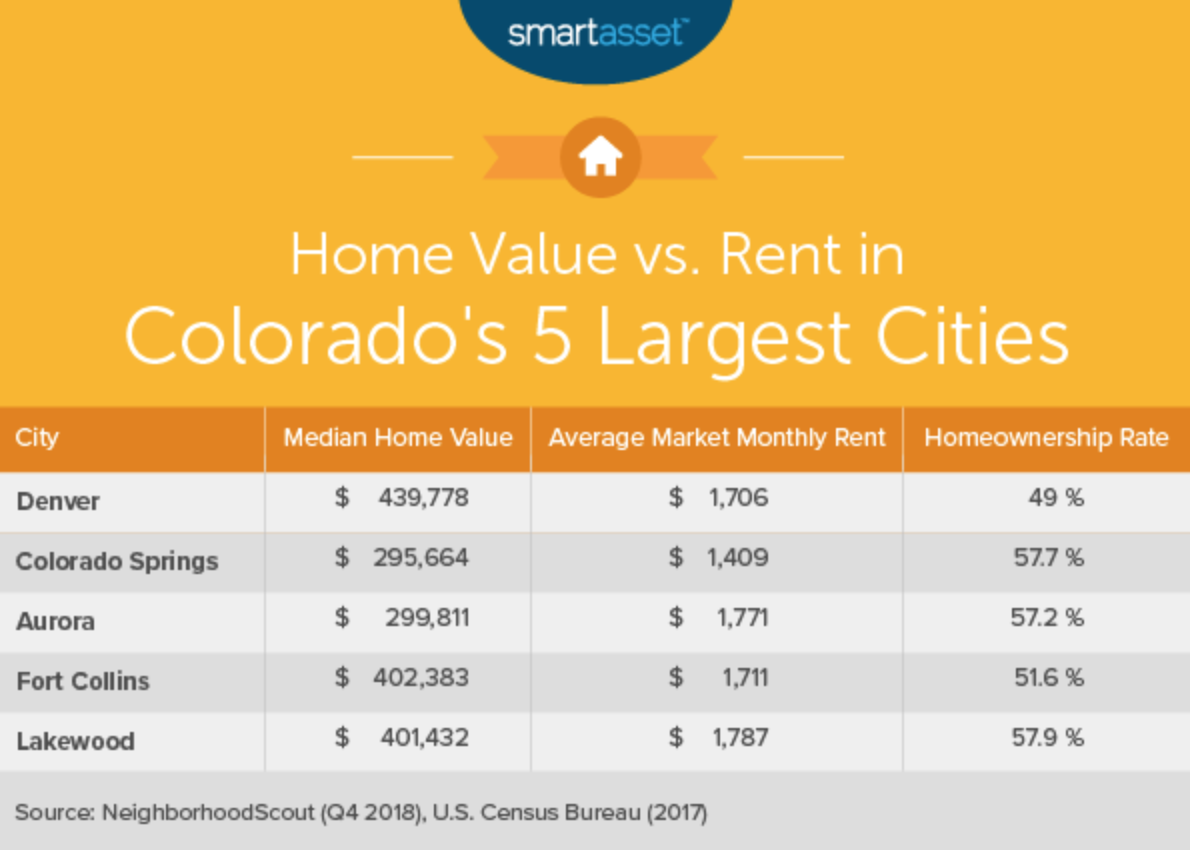 Colorado Springs, CO
If you're looking for an active and lively environment to live in, the exciting city of Colorado Springs might be the best place for you! Home to the United States Olympic Training Center and one of the best zoos in the United States, the city has something for all ages. Colorado Springs was named the most desirable city to live in by US News's back in 2018.
People love living there, so it must be affordable right? The average rent price in Colorado Springs is actually 30% cheaper than in Denver with the average rent price approximately $1,102. Colorado Springs is actually one of the cheapest places to live in Colorado and has even lower taxes and all-around living costs. If you like living in a busier city, Colorado Springs is only about an hour's drive from Denver so you don't have to go too far to also get the real Colorado experience.
Boulder, CO
When comparing rent Boulder is the most expensive place to live in Colorado, with average rent prices around $1,970 a month for a two-bedroom apartment measuring 823 sq. feet. This is even smaller than the average size in Colorado Springs and Denver. In 2015, Boulder, CO actually hit the top 1% of the country's most expensive markets. Part of the reason for this was due to the City Council's wishes for the city. They didn't want any growth around Boulder and wanted to keep it desirable for the supply and demand it had. Just like any city, there are cheaper pockets you can find that are cheaper and more affordable.
Even though it is ranked as more expensive compared to other states, the landscapes, outdoor activities, and lifestyles are unlike anywhere else. Rent comparison in Colorado can be tricky, but make sure to do plenty of research to determine where you want to live. Some expensive cities might not be as much if you don't live downtown. Colorado has something for every budget and lifestyle and could be the next place you call home. If you want to learn more about finding the right apartment in Colorado, click here.