Now that things are starting to open back up, are you looking to try some new, delicious restaurants throughout the state? But you aren't sure where you want to start? Colorado is filled with so many great places to eat that it can definitely be difficult to choose which restaurant to start with.
Today, we've got a list of some of our very favorite places that you'll want to check out. These delicious places are definitely worth your time. And remember, be sure to check out their websites to see their regulations before heading on over.
1) Biker Jim's Gourmet Hot Dogs
If you're looking for some amazing food with an exotic twist then this is the place for you. At Biker Jim's you can choose from several types of sausages, like Elk Jalapeno Cheddar, Rattlesnake & Rabbit, and Wild Boar. And if you are looking to stay away from meat altogether, then you should check out the Vegan Dog, which is always a great choice. One of our favorites is the Elk Jalapeno Cheddar, which we recommend trying the next time you stop in.
Not only can you find Biker Jim's at the brick and mortar location we've listed there are several carts to choose from throughout the city.
Address:

2148 Larimer Street, Denver, CO 80205

When to go:
Hours:
Social Media:
2) Bar Dough
This stunning restaurant is an elevated take on traditional Italian cuisine with the added bonus of a cozy neighborhood setting. At the Bar Dough, you'll find fresh house-made pasta, wood-fired pizza, and fresh seasonal dishes that you don't want to miss out on. For those of you who need gluten-free options, this is the place for you. Most options are available in gluten-free. When you go in, we suggest trying the Bucatini Amatriciana. And remember, if you're taking a party of six or more you'll want to make reservations.
Address:

2227 West 32nd Avenue, Denver, CO 80211

When to go:
Hours:

Sunday – Thursday: 4 pm to 10 pm

Friday and Saturday: 4 pm to 11 pm

Social Media:
3) Blackbelly
With the mission at Blackbelly being that food always starts with seasonal, local Colorado-grown ingredients, and pasture-raised, sustainable animals, it's easy to see you'll be having an exceptional dinner when you visit. This amazing restaurant offers a wide selection of house-made cured meats, charcuterie, and provisions. It's really no wonder, it's considered an essential and elite dining destination in Boulder. When you stop in for dinner, be sure to check out the Blackbelly Charcuterie Board or the Bone Marrow options. Both are absolutely stellar. And for an entrée, check out the pan-seared halibut.
Address:

1606 Conestoga St, Boulder, CO 80301

When to go:
Hours:
Social Media:
4) Alley House Grille
Featuring New American cuisine, the Alley House Grille is an elegant restaurant with a casual atmosphere. This stunning place is a local treasure in Pagosa Springs. When you're here, you'll experience a world-class dining experience. The restaurant is in a beautifully restored 1912 cottage. Though we enjoy sitting out on the patio for a delicious meal in the summertime evening. We suggest trying the ahi tuna when you go in for your next meal. Because of the size of the restaurant, we highly recommend you get reservations to secure your spot for dinner.
Address:

214 Pagosa St, Pagosa Springs, CO 81147

When to go:
Hours:
Social Media:
5) Hearthstone Restaurant
If you're planning a trip to Breckenridge, then you need to make reservations for an amazing dinner at Hearthstone Restaurant. Located in a richly decorated 125-year old Victorian-era home, you can have dinner while taking in the amazing views of Breckenridge and the slopes. We suggest the Alaskan Black Cod as a delicious meal. However, be sure to save room for the Cake and Shake as you won't want to miss out.
Address:

130 South Ridge Street, Breckenridge, CO 80424

When to go:
Hours:
Social Media: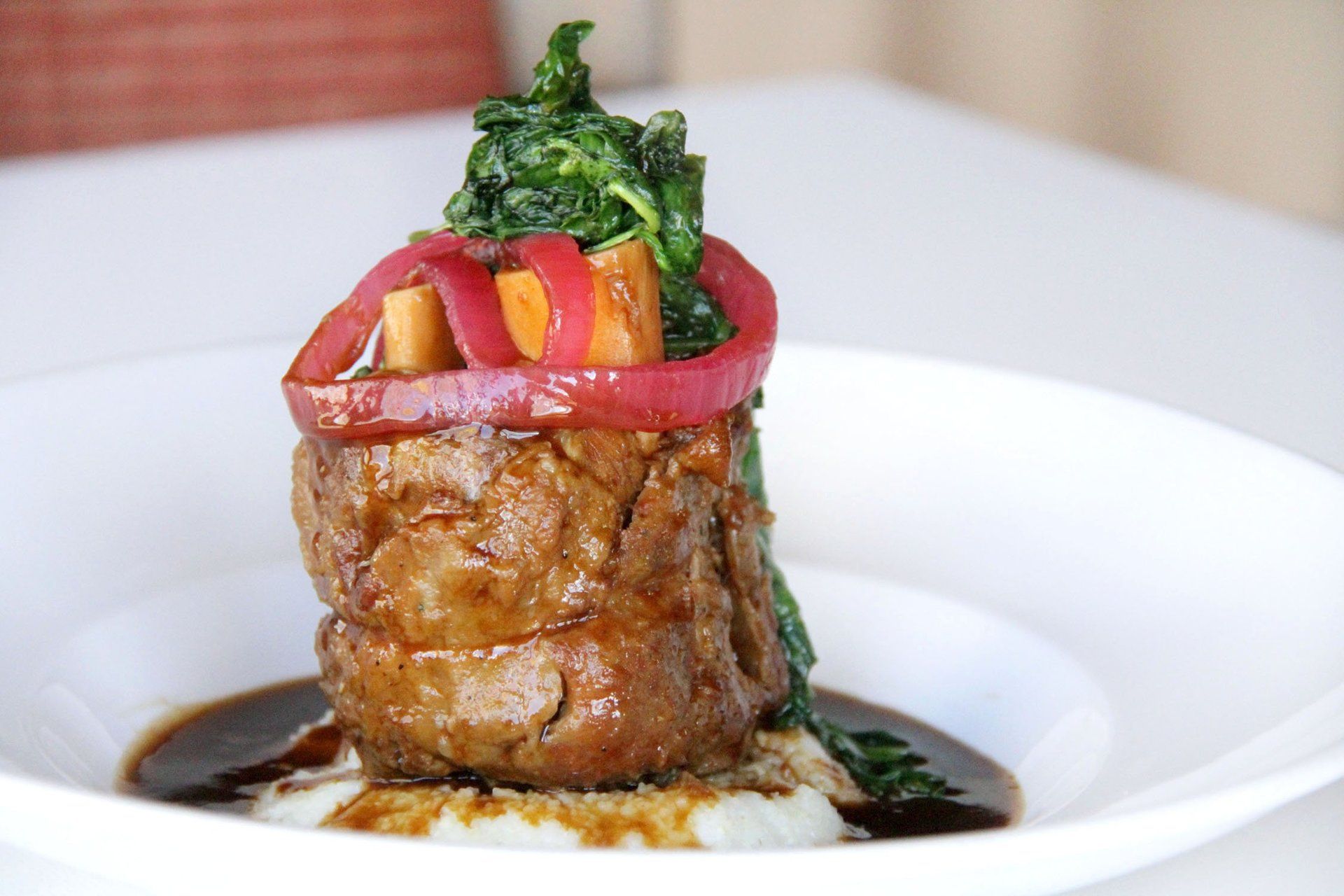 We've only listed some of our favorites places to eat. Though there are so many amazing restaurants throughout Colorado that it's nearly impossible to narrow it down to just a handful. Head down to the comments to let us know if your favorite place made our list. And if not, let us know what place you can't live without.
If you're looking for a new place to live, or interested in moving to the beautiful state of Colorado, find your next dream apartment here. And while one your search for the best apartments, be sure to check out, some of the amazing distilleries found around the state of Colorado.