Eagle Crest Apartments
Eagle Crest Apartments located in Lakewood, Colorado is where you can start living the life you've always wanted. With several bedroom options available, stunning amenities, and located in a great area, you don't want to miss out on calling this amazing community home.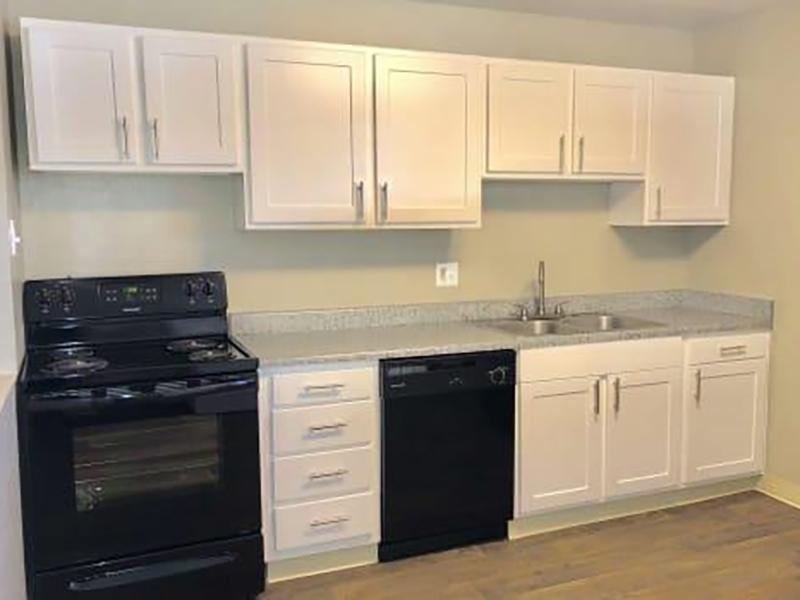 Amenities
At Eagle Crest Apartments, you'll find some of the best amenities that you'll want in your next home. These beautiful apartments come in four options: one, two, three, and four-bedroom spaces to fit all your needs. Here you'll enjoy spaces with spacious closets and fully equipped kitchens. You'll also have a new washer and dryer in every unit. And be sure to ask about the renovated homes that are available.
If you're looking for some luxurious community amenities, then this is the place for you. The complex has a brand new resort-style pool and basketball court, plus a new playground with a canopy and multiple slides.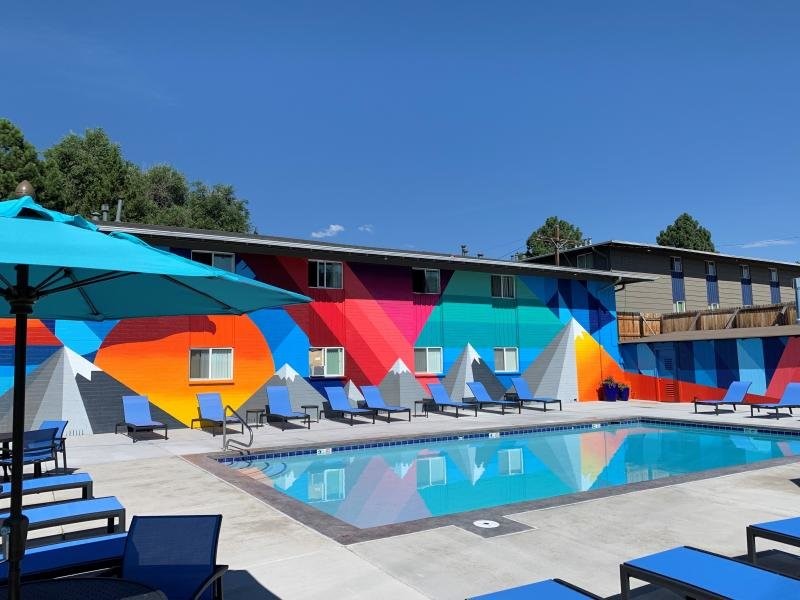 Neighborhood
This beautiful complex is located in a thriving community. If you want outdoor activities, this is the place for you. Only minutes away from the mountains, you'll have many options to head out on adventures. But if you're more for staying in town there is plenty to do there too. Check out the Belmar Library. Or go shopping head on over to Boulevard Shoppes. And while you're out be sure to stop by 240 Union for some great food.
For more information about this apartment or other great options, head over to our site. And if you're looking for something to do in Denver, be sure to check out our post on Denver's Botanical Gardens.
Eagle Crest
Welcome to Eagle Crest Apartments, a great place to call home! The oversized living spaces of our apartments for rent in Lakewood, Colorado feature updated kitchens with dishwashers and full-size washer and dryer hookups. Unwind just steps from your door with the help of community amenities such as a full-size basketball court, two playgrounds, and both a pool and a separate toddler pool. Plus, we are conveniently located near some of the finest in shopping, dining and entertainment. Are you searching for comfort and style in a vibrant setting? It's all waiting for you at Eagle Crest Apartments, our community of apartments for rent in Lakewood.
About
1, 2, 3, & 4 Bedroom
$1225-$1850
Address
9699 West 16th Ave
Lakewood, Colorado, 80215
Contact
(844) 415-1893
amcllc_eaglecrest_propertywebsite@leads.anyonehome.com
Floorplan
SQ Feet
Bed/Bath
Price
1/1
650
1 Bed
1 Bath
Contact Us for More Details
See Website
2/1U
950
2 Bed
1 Bath
Contact Us for More Details
See Website
3/1
1100
3 Bed
1 Bath
Contact Us for More Details
See Website
4/1R
1268
4 Bed
1 Bath
Contact Us for More Details
See Website
1/1U
650
1 Bed
1 Bath
Contact Us for More Details
See Website
2/1R
950
1 Bed
1 Bath
Contact Us for More Details
See Website
3/1R
1100
3 Bed
1 Bath
Contact Us for More Details
See Website
4/1U
1268
4 Bed
1 Bath
Contact Us for More Details
See Website
2/1
950
2 Bed
1 Bath
Contact Us for More Details
See Website
3/1U
1100
3 Bed
1 Bath
Contact Us for More Details
See Website
HOUSE
1200
0 Bed
1 Bath
Contact Us for More Details
See Website
See Website