Colorado is an amazingly beautiful state filled with so many great outdoor winter activities. But sometimes you just need a relaxing weekend getaway. And Colorado is the perfect place to find that. There are so many amazing places to head to that it can often be hard to pick one option. So we've compiled a list of some of our favorite places to head when we need to get out.
Remember to check the local events and weather before heading out on your next adventure. And if you feel a weekend getaway in Colorado isn't enough, then find your next dream apartment here.
1) Crested Butte
While the town is considered one of the best ski towns in America, we can promise that's hardly all you can choose from. Though we do recommend getting out on the slopes if you get the chance, that doesn't mean you can't spend some time doing some of the other great options. Grab a map and stroll through the galleries in town or try your hand at some indoor golf. If relaxation is the only goal for the trip, curl up with a drink by one of the outdoor fire pits. You definitely don't want to miss out on this fun getaway.
2) Pagosa Springs
When you decide to spend a weekend at Pagosa Springs, the first thing you have to do is stop in at the hot springs. Relieve all the built-up stress with a long relaxing soak in the springs. There's the perfect resort and spa we recommend that makes the whole experience. And when you aren't relaxing in the water, there are so many other great things to do. Like sledding, skating on the ponds, and, of course, skiing. And to round out the trip, stop in at one of the many amazing breweries.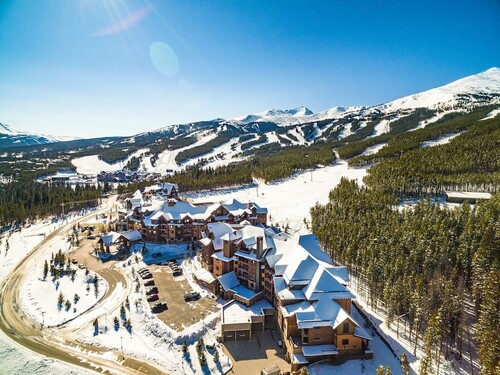 3) Breckenridge
Breckenridge is a stunningly beautiful place to visit with some world-class skiing. But we can promise there is so much more to the town. There are so many outdoor options you can choose from like taking a heated snowcat tour or going sledding with the family to name a few. Though you can also go for a mine tour as well as stop in at one of the escape rooms. And when you're done for the day, pick one of the many delicious places to eat for a bit of relaxation.
4) Aspen
No matter what time of year, visiting Aspen is a great getaway. However, we have to say one of our favorite times is during the winter. There are tons of amazing things to do, like skiing, tubing, and so much more. Though if winter sports aren't your thing, don't worry. There's just as much for you as well. Check out downtown Aspen, go on a sleigh ride, or stop in at one of the many amazing restaurants. No matter what you choose, you're not going to be disappointed by a weekend spent here.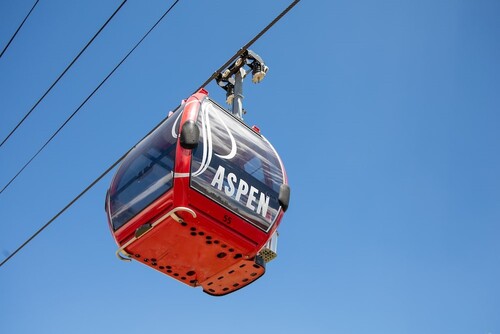 We may have only listed a handful of our favorite getaways to visit in Colorado. But this is by no means an all-exclusive list. There are far too many great options to possibly name them all. What are some of your favorite hot springs to visit around this amazing state? Head on down to the comments and let us know.
And remember if you're looking for a new place to live, or interested in moving to the beautiful state of Colorado, find your next dream apartment here. And while on your search for the best apartments, be sure to check out, some of the amazing distilleries found around the state of Colorado.