Colorado is filled with so many great things to do throughout the entire state. Whether you want a chill afternoon check out one of the amazing restaurants the state has to offer. Or maybe you're more looking for a day of exploring stunning hot springs. No matter what season it is, there is something that you can do. Which can get a bit overwhelming when you don't know how to narrow it down to one-weekend activity. Which is why, we're here to help. We've compiled a list of our 6 must-visit hikes for Colorado to help you decide what you'd like to do this weekend.
Remember to check weather conditions and if places are open before heading on out. And if you feel a weekend in Colorado isn't enough, then find your next dream apartment here.
1) First and Second Flatirons Loop
Located near Boulder, Colorado, the First and Second Flatirons Loop is a 2.8-mile trail that is considered moderately challenging. Though there is a bit of elevation gain with switchbacks near the top, the trail is well-maintained. And it's definitely worth the challenge to see the spectacular views offered. Including an arch that you don't want to miss.
2) Emerald Lake Trail
Emerald Lake Trail is a 3.2-mile out-and-back trail located near Estes Park, Colorado in Rocky Mountain National Park. You'll go through stunning pine forests and past several alpine lakes. All while seeing the beauty of the national park. This may be a perfect spot for fishers as well as hikers, but if you like taking gorgeous pictures, then this is also the place for you.
3) Mount Bierstadt
Located near Idaho Springs, Colorado, Mount Bierstadt is considered a challenging route. Because of the distance of 7.8 miles as well as over 2000 feet of elevation gain, this is a hike we recommend coming prepared for. The hike ends with absolutely beautiful views of the Rocky Mountains Front Range as well as the Grays Peak and Torreys Peak.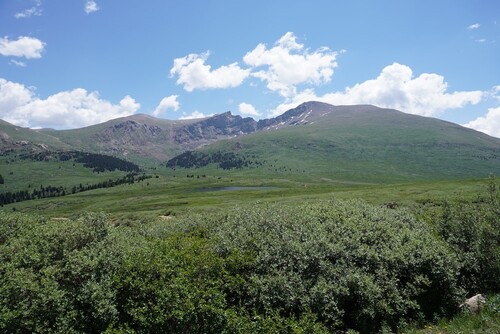 4) Alberta Falls Hike
Alberta Falls Hike is another amazing hike located in the Rocky Mountain National Park that you definitely don't want to miss out on experiencing. This family-friendly hike is 1.6 miles out-and-back and is considered an easy route. While exploring this trail, you'll have exquisite views of the surrounding peaks and ends with the picture-perfect falls at the end. This is one of the most popular hikes in the park so come prepared to see a lot of other hikers.
5) Royal Arch Trail
At 3.4 miles out-and-back, the Royal Arch Trail is considering a challenging route. Near Boulder, Colorado, this is a great hike in the lush pine forest. Along with the elevation gain, the trail also includes some minor scrambles and is quite rocky. However, that definitely shouldn't deter you from seeing the amazing arch at the end of the hike.
6) Sky Pond
The longest of the hikes, Sky Pond is an 8.6-mile out-and-back challenging route. It's another amazing hike you'll need to check out the next time you're in Rocky Mountain National Park. The trail will pass by several amazing sights along the way, including Alberta Falls. And if you're feeling up to it, add on Andrew's Tarn on the way back. Be sure to check out the incredible views of Taylor Glacier during the final stretch.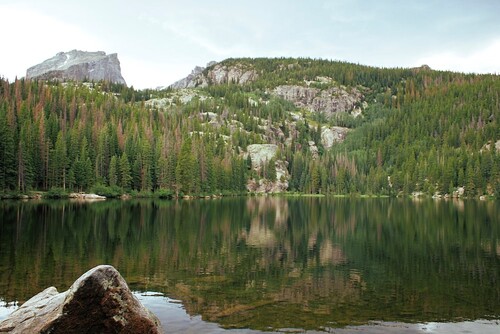 We may have only listed a handful of our favorite places to visit in Colorado. But this is by no means an all-exclusive list. There are far too many great attractions to possibly name them all. What are some of your favorite things to do around the amazing state? Head on down to the comments and let us know.
If you're convinced Colorado is the best place for you, or if you're looking for a new place to live, find your next dream apartment here. And as you search for the best apartment to fill your needs, be sure to check out our post on rent comparison throughout the state.