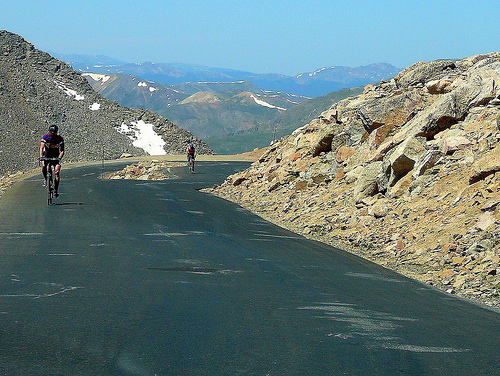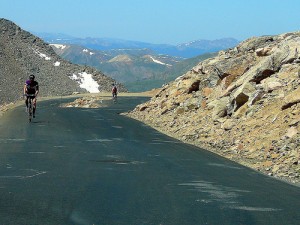 So, you've chosen to lool for apartments for rent Colorado even though you can't completely escape the snow, but you're looking for the communities with the least amount of the cursed white stuff. Today is your lucky day because here's a list of 4 great Colorado cities with affordable apartments for rent that get well under 30 inches of snow per year.
Fountain, CO – Population: 24,430, average rent: $951, annual snowfall: 26.5in.
Located in south central Colorado, Fountain has been chosen as America's Millennium City and an All-America City. If you hate snow, you'll have occasional bad days in Fountain, but overall, it's not too bad. December sees the most snow each year with an average of 3.9 inches. Average temperatures during the snowiest month range between 19.8 – 43.6 degrees.
Grand Junction, CO – Population: 58,444, average rent: $772, annual snowfall: 25.1in.
Near the Utah border, this western Colorado city is a major mountain biking destination. Several festivals are held here annually, including Country Jam which attracts thousands of fans each year.
January is the most brutal month in Grand Junction, receiving an average of 7.3 inches of snow during the month and with average temperatures ranging between 16 – 36 degrees.
The economy here is struggling due to recent drops in natural gas prices which have affected local production.
Pueblo West, CO – Population: 16,899, average rent: $913, annual snowfall: 23.4in.
Located in southeastern Colorado, Pueblo West is a new master-planned community. December – January see an average of 4.3 – 4.7 inches of snowfall each month with average low temperatures ranging between 15.9 – 16.8 degrees and average highs floating between 46 – 46.7 degrees.
This beautiful area offers many outdoor activities plus the shopping available is picking up. The best part is that downtown Pueblo with over 100,000 residents is about 20 minutes away, so you're not too far removed from civilization.
Clifton, CO – Population: 19,889 average rent: $738, annual snowfall: 12.4in.
In western Colorado, near Grand Junction, lies the small community of Clifton, which receives less snow than any other place on the list. The heaviest month for snowfall here is December, which averages 3.8 inches for the entire month. Average low temperatures for December – January range from 16.5 – 19.5 degrees and average highs for the same months range between 37.6 – 40.2 degrees.
Wineries and wildlife areas are common here and Clifton is certainly worth considering if you want to see as little snow as possible while still living in the State of Colorado.
Some people say that if you really hate the show, you should move out of Colorado entirely, but the State has so many wonderful things to offer, that's a difficult decision to make. Settle instead for one of the four communities listed here and you'll have such mild winters that the rest of Colorado will envy you.
How about you? Any luck finding apartments for rent in Colorado? Comment below.
*** If you'd like some help finding an apartment in Colorado, I've got a whole staff of people standing by to help you for free. Call one of our apartment experts at 877-676-1767.
Or, click here: https://www.aptscolorado.com/discover-colorado-apartments
[Image credit: krossbow]