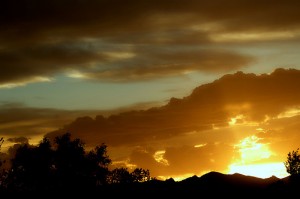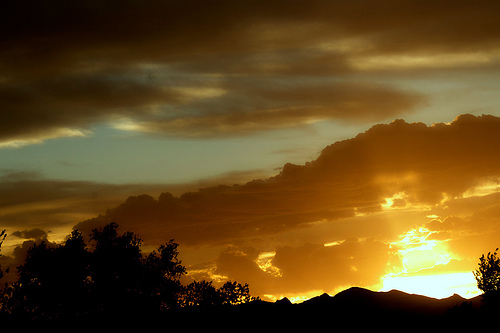 Denver is a great place for an apartment, but some of us don't want to live right downtown with all those other people and the traffic. Here's a list of 6 cities within 10 miles of Denver along with average rental rates for local apartments. Colorado, here we come!
Wheat Ridge – Average apartment rent: $789, population: 31,030, distance: 6.8 miles
A western Denver suburb, the city is actively engaged in promoting alternative transportation like cycling and walking. A local initiative called Wheat Ridge 2020 is focused on revitalizing the community by improving its reputation and appearance, developing better housing, creating an orchard district, and building a town center.
Commerce City – Average apartment rent: $842, population: 44,067, distance: 6.9 miles
A northeastern Denver suburb, Commerce City is known as the home of the Colorado Rapids, a Major League Soccer team, a greyhound track, and an oil refinery.
Surrounded by interstate highways, the city is the second fastest growing in Colorado, has a great recreational center, 27 miles of trails, and is near shopping, entertainment, and dining.
Lakewood – Average apartment rent: $866, population: 141,937, distance: 7.4 miles
West of Denver, Lakewood's largest employers are the Denver Federal Center (the largest concentration of Federal agencies outside of Washington, DC) and the Jefferson County R-1 school district.
Without a traditional downtown district, the city is a hodgepodge of commercial, residential, and landmarks, including the new Belmar town center.
Aurora – Average apartment rent: $841, population: 323,348, distance: 9.1 miles
A big city in its own right, this suburb lies east of Denver. Aurora is best known for its seven award-winning municipal golf courses and a whole collection of other, privately owned courses.
Englewood – Average apartment rent: $746, population: 32,883, distance: 9.2 miles
A southern Denver suburb, the city provides excellent access to the capital via light rail transit. Recreational opportunities include an award-winning recreation center as well as a senior center, a golf course, a family aquatic center, and 12 neighborhood parks throughout the community.
Westminster – average apartment rent: $928, population: 109,180, distance: 9.5 miles
A northwestern Denver suburb, the best view of the entire metro area is at the top of the 181-step bell tower at city hall. Westminster is regularly ranked as one of the most digitally savvy cities in the United States and has recently won awards for environmentally sensitive practices, parks and recreation, and even financial reporting.
So, if you're looking to live near Denver you've got to check out the cities above and their apartments. Colorado is a beautiful place and the Denver area exceeds expectations.
How about you? Any luck finding Denver apartments? Comment below.
*** If you'd like some help finding an apartment in Colorado, I've got a whole staff of people standing by to help you for free. Call one of our apartment experts at 877-676-1767.
Or, click here: https://www.aptscolorado.com/discover-colorado-apartments
[Image credit: zachd1_618]