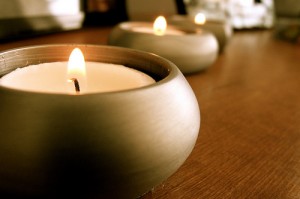 As a follow up to my atricle on apartments in Co I found this and wanted to link to it.
There are lots of ways to go green in an apartment. Try these few tips and you'll see just how easy it really is according to the folks at https://living.apartments.com/housekeeping/10-easy-fun-ideas-for-renters-to-get-their-green-on/
Getting a green shower cutain in s a great way to start. Go natural with a hemp or organic cotton shower curtain. Add a nylon liner. PVC-coated curtains offgas potential hormone disruptors that can potentially cause health problems. A green one can be tossed in the washing machine for easy cleanup in apartments in Co.
If you love candles but don't want the petroleum or soot from regular candles try soy candles. They burn up to 50% longer than wax candles and cost about the same.
Pets often like to graze on grass to help their digestive process. Since your pet might be limited because you don't have a lawn, plant a patch of green in your apartment for your pet. This will keep them from tasting your houseplants and from consuming potentialy harmful chemicals that often go on lawns.
How about you? Any luck finding apartments in Co? Comment below.
*** If you'd like some help finding an apartment in Colorado, I've got a whole staff of people st
anding by to help you for free. Call one of our apartment experts at 877-676-1301.
Or, click here: https://www.aptscolorado.com/discover-colorado-apartments
[Image credit: 34233222@N05]